waiting for breakfast at Posada del Rey, food
waiting for breakfast at Posada del Rey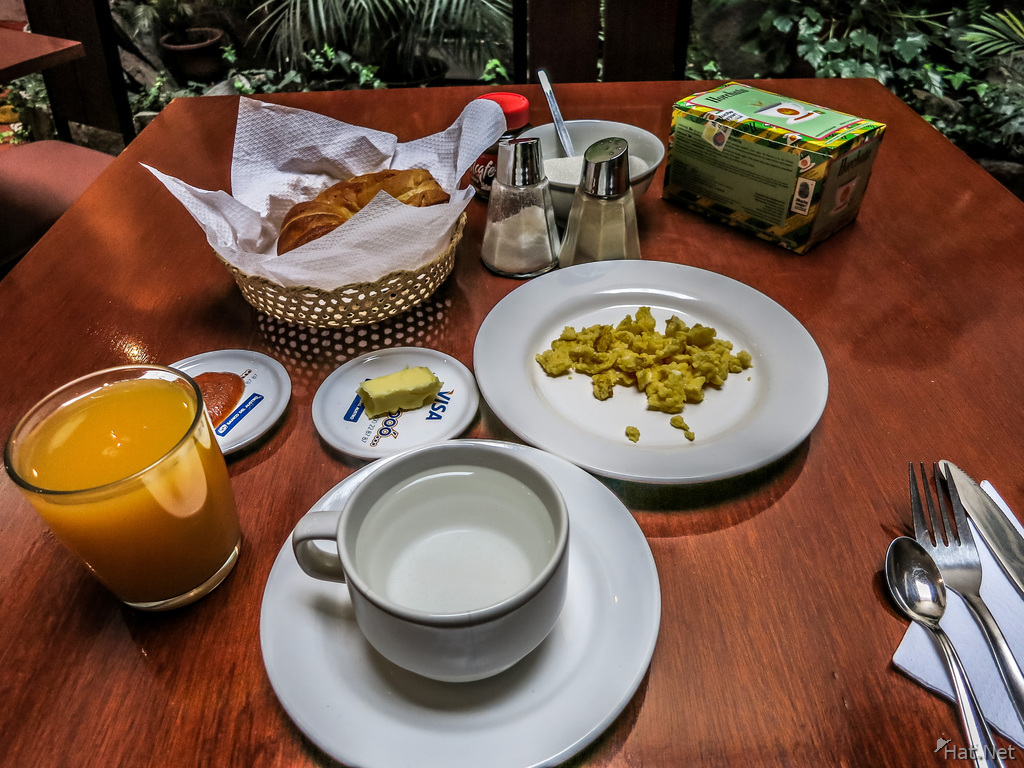 My room is next to the traffic light. I can't believe how incredibly annoying the traffic light was. The blind assist signal went off every 30 seconds and goes off throughout the night. Why in the hell would a blind person want to cross the street at midnight? Hell, they wouldn't be wise to cross the street at day time. The Ecuadorian drivers never stop red or green.
To the none seeing challenged, it's like having an alarm clock next to your ear. The positive side is it slighly enhance my ability in crossing the street. I believe I have slightly higher success rate in crossing the street blindfolded...
Still it's a better hotel than Hotel Milan in where I got bitten by mysterious things at night.
Location
Guayaquil, Ecuador, South America
Continent
South America
Country
Ecuador
City
Guayaquil
Weather
Sunny
Temperature
Hot
Event
Ecuador 2014
Day
to Guayaquil
comments powered by

Disqus